6 tags
Pasta Snails with Cauliflower Cream, Olives,...
Cauliflower and olives is not too common of a combination but its a classic Italian pairing, especially around Marche. Cauliflower has a remarkable flavor of its own, but it pairs with strong flavors very well - gojuchang, olives, horseradish, even cocoa if it's done right. The simple flavors in this dish become more than the sum of their parts and make a startling contrast to the essentially...
5 tags
Bowties with Fermented Escarole, Onions, Lentils
This satisfying wintry dish is all about a well-stocked larder. Lentils, onions, dried pasta, preserved vegetables. The real star is this fermented escarole. It's another idea from Ideas in Food, although it's basically saurkraut. Escarole has always been my favorite green, but I always thought it would get stringy and mushy if fermented. Not true. You could put this on anything. Fermented...
7 tags
Root salad with crispy ginger and pickled...
This is a very good salad if you are craving fresh vegetables but still want a warming winter meal. Ginger is a strange part of a plant called a rhizome. Other well-known rhizomes include ginseng and turmeric. Ginger can elevate a lot of fall/winter flavors and it coincidentally helps warm the body. Rhizomes are very tough and fibrous and so their flavor is usually infused into dishes by...
8 tags
Split pea soup with mushrooms, rye bread, miso...
Split peas have a very unique flavor that's at it's best when balanced by salty and savory. This soup is brothy and fatty and full of flavor.  One alternative to the miso bits that I want to try is to drizzle in a little fermented black beans with chili.   2 tablespoons high-quality miso 2 cups rye bread cubes 1 small bulb fennel, minced 1 large shallot, minced 2 teaspoons paprika 1 pint...
7 tags
Manischewitz-braised Seitan, Mashed Potatoes,...
Seitan? Fake meat?  Not so much.  It takes a little bit of work, and I haven't mastered making it from scratch yet, but seitan is a legitimate food product in it's own right. It's no more processed than bread and one cold even argue that it takes less equipment to make. It has hundreds of years of tradition behind it and making the good stuff is truly an art form. And just because it cooks a lot...
9 tags
Rice Dumplings, Coconut Curry, Tempeh, Persimmons
Their texture is more like rice gnocchi than rice dumplings or rice cakes. And their flavor is concentrated like nothing else - if you use jasmine rice you really do taste jasmine. This recipe is from the Dumpling book, and even though I wasn't a fan of the Indian stew they made these with, the dumpling recipe was spot on. I have some plans to make these italianish sometime soon, but for now,...
8 tags
Fettucine with Blanched Turnips and Basil Pesto
     In the colder months, when I want something very fresh tasting, pesto is where it's at. Since they're so small, most herbs grow well all year round in greenhouses, and when done right, you don't need much more than pasta and sauce. It's always good to have a little something to contrast the fatty, intense flavor of a good pesto - in summer, peak tomatoes do the trick perfectly but in late...
10 tags
gnocchi, green olives, clementines, dandelion
This is a more composed dish than I usually do, which is even more reason I should have taken a picture. On the other hand, beyond the cooking time for the potatoes, it's a pretty quick dish to put together.  In that sense, this is sort of in the style of how we put together the gnocchi at Talula's garden over the course of my year working there. The Spanish do a lot of various mixtures of...
6 tags
Chestnut and black bread stuffing and gravy
I don't know if I've mentioned how much I love bread.  Stuffing, done right, is possibly the pinnacle of bread cookery.   It doesn't go with just anything, but simple rubbed and grilled seitan, a half of a roasted squash, roasted fingerling beets, or even a seared portabello or maitake could be a great foil. [[MORE]] This recipe is basically taken from Martha Stewart's website with a few...
9 tags
Kale Salad, Beets, Pistachio vinaigrette, Kumquat
This is a great thanksgiving side dish for a number of reasons. 1. It's delicious. 2. It mixes well with a lot of other stuff. 3. The rawness of it is a good contrast from all the heavy, long-cooked flavors of a traditional thanksgiving. 4. If you've got a mixed thanksgiving, this is a good place for some supplementary vegan protein.  And this is especially important if you're with family or any...
8 tags
White Beans, Brussel Sprouts, Bread
This soup is pretty basic, which is part of the reason I like it.  If I saw it on a menu, I probably wouldn't order it because… how good could white bean soup really be? Well, i've been ladling off the broth and drinking it cold. It's really good. But what elevates it is the brussel sprouts and the bread.   [[MORE]]The creaminess of the beans and viscosity of the broth...
6 tags
Baked Dumplings, Bluefoot Mushroom Sauce, Green...
This is a little different baked semolina - somewhere between a pasta and a fritter.  Some call this kind of thing a roman gnocchi.  The dish is creamy and crispy, savory and vegetal. It's a light dinner or appetizer.   Dumplings: 1 cup olive oil 1 cup semolina 4 cups water 2 t polenta Salt and pepper Sauce: 2 cups bluefoot mushrooms, stemmed ¼ cup sliced green garlic, just...
6 tags
Ligurian pasta stuffed with wild greens in black...
Today I plan to whisk you away to a magical mountainous trail through Liguria where people seem to subsist on pillowy pasta filled with an abundance of wild greens and foraged herbs. This recipe is surprisingly hearty and full-flavored as a result of mixing the heady aroma of black walnuts with the umami of the braised greens. [[MORE]] They make this raviore with the pasta rolled around their...
A little deeper than Pink Slime... →
5 tags
Gnocchi with morels, peas, sorrel oil, pine nuts,...
Good gnocchi is one of my favorite things. Here it's seared, and that's the most popular these days in America. I like it even more boiled and then tossed into a braise or soup or baked into a casserole-like thing and i'm sure i'll have a recipe for that soon. It's also traditionally vegan - like the recipe in Artusi (pictured) - however it's commonly enriched...
7 tags
Aromatic Chili Tofu; or microwave steaming is a...
I have to admit I haven't spent much time cooking outside of work lately. I keep trying to get around to perfecting my potato-and-flour gnocchi recipe, but that will just have to wait a few more days. But I saw this on the modernist cuisine blog and it's really good and quick.  Cooking tofu correctly can often be very similar to cooking white fleshed fish like tilapia or cod correctly.  It's not...
9 tags
Valentine's day! Beet Ravioli!
 I was originally planning on celebrating valentine's day this upcoming Saturday - at work we're doing a tasting for the holiday and I usually work Tuesdays anyway. But I got a text a little after midnight on Saturday with a schedule change.  After I groggily figured out what day it was (Sunday morning) and which week my boss was referring to (this one) I realized I'd be around for valentine's...
3 tags
UNO cookbook: POLPETTE di SEITAN con SALSA di... →
Check out this incredible Italian vegan recipe blog.  This cat really knows some stuff and has a refreshingly different take on food than a lot of what is out there.  Every recipe is provided in Italian and English and he even provided me a tiramisu recipe prior to posting it up on his blog because Sam's pignolis have created a deep, deep hunger in my soul for more real italian desserts.  ...
4 tags
Obama terror drones: CIA tactics in Pakistan... →
The CIA's drone campaign in Pakistan has killed dozens of  civilians who had gone to help rescue victims or were attending funerals, an investigation by the Bureau for the Sunday Times has revealed. The findings are published just days after President Obama claimed that the drone campaign in Pakistan was a 'targeted, focused effort' that 'has not caused a huge number of civilian casualties.' ...
6 tags
Creamy Mushroom Lasagna with Hazelnuts and...
I'll admit - this is almost straight out of the new york times.  The picture is theirs too, although mine looked even better. Lasagna is difficult for me just because it is one of few particularly fond food memories from growing up and so if the texture is too different - even if it's good - it's wrong.  I don't even remember where I ever had really good lasagna, but somewhere in my memory is...
5 tags
kasha spaetzle with red bean sauce, chantarelles,...
Here's a winter-y version of spaetzle - a really unique noodle from northern Italy and the surrounding area.  In these areas, semolina isn't really a thing and 00 flour rules.  Historically, the mountainous regions of the north weren't even totally invested in wheat flour, relying on many alternatives including flours made from buckwheat, corn, chestnut, and rye, often in combination with wheat...
4 tags
About this Blog:
I guess i'm at a point in this where I should introduce this blog and tie all the content together, so:   I'm a line cook in Philadelphia. When I started digitizing my recipes I decided I might as well share them. Here are the foods I make at home and the thoughts that go through my head. The food I'm passionate about is a cut above - mainly Italian but I'm very open.  I think these recipes...
6 tags
Cured Tofu in Hunan Chile Sauce over Noodles
There's been a whole wave of books focused solely and explicitly on meat lately.  Because obviously meat cookery is an under-represented part of most cookbooks and the cookbook industry as a whole.  That said, people always talk about how their meat is cooked, how they like it cooked, whether it's chewy, tough, tender, flavorful or bland.  But then if something like tofu is involved, it's all...
4 tags
"The danger of a U.S.-Israeli war on Iran is...
From Revolution Newspaper: U.S.-Israeli Assault on Iran Escalates Danger of War Grows by Larry Everest The danger of a U.S.-Israeli war on Iran is escalating rapidly. The U.S. and its allies are ramping up their all-around assault on Iran, including new crippling sanctions, and openly threatening to attack. Ground is being laid daily in the headlines and statements by politicians of every stripe...
8 tags
pumpkin and lentil ravioli
I made this the first time for an anti-thanksgiving party I had for a bunch of friends.  For 10 people I made forty of these along with two other mains, a soup, and some sides.  Sam made corn bread and dessert.  Most things were good, even though at the last minute I overcooked a few things, but the raviolis and the chocolate cake were easily my favorites.  I took the basic recipe from the...
5 tags
Daniel Boulud's Braise
Braise by Daniel Boulud is a book anyone who cooks should have, including vegans. Crazy flavor combinations that result in amazingly balanced dishes, inspiration from all over the world, and accessible recipes for every season from one of the best chefs in the world. To cut straight to it - one of the reasons braising meat works is because of the thickening ability of gelatin, a protein found...
5 tags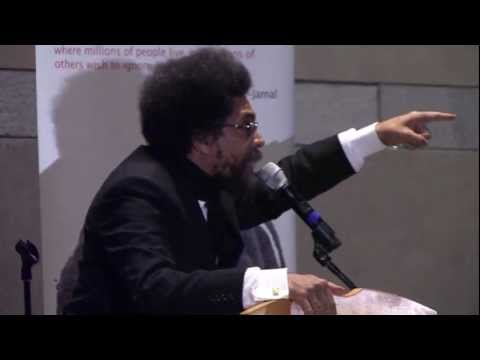 5 tags
Celery root soup with walnut chutney
yields about 3 portions Brothy soups can be the most comforting thing on an especially cold day, but creamy root vegetable soups can show off the season's ingredients like nothing else, while filling you up and warming your bones.  You can use this basic recipe for any hard squash or all kinds of roots; carrots, parsnips, beets, parsley root, etc.  However I find that celery root has a...
9 tags
polenta agnolotti with porcinis, quince, and...
Corn is a grass.  There are thousands of varieties of corn.  No one knows how ancient people living in what is now Mexico transformed a particular inedible, small, unremarkable species of grass into the basis for the great civilizations that thrived there. Corn is a weapon of U.S. imperialism.  Corn's unique chemical structure enables a lot of cool textures in foods.  Corn is a weapon against...
4 tags
Tahini-Braised Tofu with Cracked Wheat Salad
You could probably cook a doorknob in this extremely rich sauce and it would burst with flavor in your mouth.  I don't much cook middle-eastern food and I don't much cook tofu.  That said, this Lebanese cooking method is usually used on white-fleshed fish.  Here, it makes tofu shine in a very unique way. While the fat in the sauce brings the tahini and garlic and lemon into the tofu itself and...
7 tags
My 3 favorite chinese restaurants and a recipe
in case anyone's curious.  and yea, they all have plenty of vegan options. 1.  Mission Chinese ("Lung Ting") in San Francisco 2. Xi'an Famous Foods in Queens and in Manhattan 3. Han Dynasty in Philadelphia And to make Chinese noodles yourself check out this nyt article from harold mcgee: ...
5 tags
chutneys, apple and otherwise
Chutneys are great.  They're intensely flavorful as well as balanced.  They're a wonderful from of preservation.  And you can make them with almost any vegetable or fruit matter using a simple formula:  1 part onion or shallot 1 part vinegar  1 part sweetener 4 parts fruit or vegetable You can adjust the flavors by choosing your vinegar and sweetener, choosing the kind of onion or shallot,...
5 tags
Corzetti with porcinis, kale, almond cream sauce
Corzetti Stampato are a kind of double-tradition in parts of Italy.  On the one hand, the recipes are often past down through the family or town, especially those for mushroom or walnut sauces to go with the pasta.  On the other hand, corzetti are slightly thicker rounds of pasta stamped with a wooden tool, often a family heirloom. You can also just press them with your hands or stamp them with...
4 tags
occupy everything
Occupy everywhere: Communist revolutionaries and all people sympathetic to communist revolution need to be strengthening, spreading, and radicalizing the occupations that are occurring across the country.  And we need to understand the occupations.  1.  Many, many people hate what they see as Wall Street, or what Wall Street represents to them, as well as the broad environment of this country...
9 tags
vegansaurus!: Guest recipe: Fresh pasta... →
This is some content I did awhile back for vegansaurus.  just wanted to repost here. vegansaurus: Or, duxelle fazzoletti with scarlet runner confit. There are three parts to this recipe: the beans, the pasta, the mushroom sauce. Any one of them can be plucked out and used in other dishes. The beans must be started at least one day in advance. This recipe is for two people so you…
7 tags
4 tags
Olive-stuffed ravioli with fresh spicy tomato...
When people stuff pasta with tofu I gag a little bit.  I have no problem with tofu, in fact good fresh home-made tofu is one of my favorite things. But with ravioli filling you want a strong taste as well as some texture.  In this puree the flesh of the olives, the richness of the almonds, and the fluffiness of the bread come together really well.  The key is balancing the flavors: depending on...
4 tags
Red Wine-Braised Tempeh
This dish takes a pan, a pot, a cutting board, knife, and an hour, 35 minutes of which you can spend playing with your cat while everything's cooking. It's my go-to dish that I don't have to think about. You can substitute any kind of onions for the leeks, other herbs for the thyme and bay leaf, any pink or red wine, any mushrooms, even other root vegetables for the carrots if you're daring....
2 tags
Late Summer Spaetzle
This dish is great for a light but satisfying meal, as a pasta course or a side, or as a cold salad the next day. Spaetzle is a kind of pasta from the border areas of Italy, Slovenia, and Austria. It is simultaneously springier and richer-feeling than traditional pasta, and quicker to make. When I first was taught how to make it, it was a revelation with lemon zest and nutmeg but very far from...