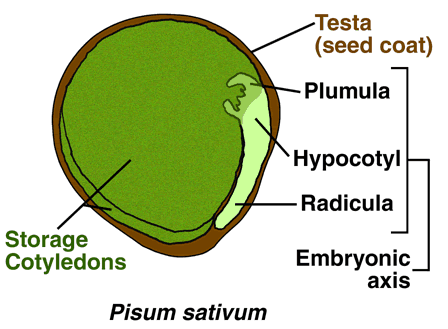 Split peas have a very unique flavor that's at it's best when balanced by salty and savory. This soup is brothy and fatty and full of flavor.  One alternative to the miso bits that I want to try is to drizzle in a little fermented black beans with chili.  
2 tablespoons high-quality miso
2 cups rye bread cubes
1 small bulb fennel, minced
1 large shallot, minced
2 teaspoons paprika
1 pint crimini mushrooms, quartered
1 pint split peas, soaked in salted room-temperature water for 2-6 hours
3 cups white wine or rice wine
1 head garlic, broken into cloves and peeled
1 medium carrot, washed
6 bay leaves
1 bunch chives, minced
Spread miso on parchment paper or a silpat into as thin a layer as possible.  Leave in a dehydrator for at least 18 hours or a very low oven for a few hours, until crisp, not tacky. 
Dry out cubes of seeded rye bread in a single layer in a dry place or in a low oven.
In a large pot, heat 6 tablespoons olive oil until it's rippling hot. Drop in the mushrooms and sear, without moving them around.  Add in the garlic cloves and agitate the pot every 30 seconds or so until the garlic is uniformly browned and the mushrooms are well-seared.  Reduce the heat and add in the fennel and onion and season with salt. By adding salt now, you're seasoning everything in the pot but you're also releasing all the water in the vegetables so that the browning stops pretty quickly and the mushrooms and garlic don't burn. Sweat over low heat until the fennel and shallot are translucent, about 5 minutes.  Add the split peas, bay leaves and wine and crank the heat to high. Reduce the wine until it's almost gone and the pot is almost dry. Add in the whole carrot and water to cover the split peas by 2 inches. Bring to a boil and then reduce to a simmer for about a half hour. You want the peas to have started breaking down and thickening the soup, but not become complete mush. If it feels too light, add in some more olive oil towards the end of simmering, the agitation of simmering  with semi-emulsify the oil with the broken down peas and water. At this point season with salt and pepper. Leave it to cool so the flavors can meld. The remove the carrot and bay leaves. This soup is best eaten 3 hours to 1 day after being made; after 24 hours, the mushrooms begin to lose their bright flavor. When ready to serve put the dry rye bread cubes in bowls. Reheat the soup in a pot and pour it over the bread. Sprinkle with chives and crumble the dried miso over the soup and serve.